Want to start a profitable blog and don't know where to start from?
In this post, I will be sharing my favourite blogging toolkit that I've used over the years to grow my audience and make money online. Be sure to scroll all the way to the end for surprising goodies.
This post contains affiliate links which means that I make a small commission from a purchase you make from my link at no cost to you. I just get rewarded for sending the company a customer. 
Blogging Platform
WordPress
I chose WordPress because it's a popular blogging platform recommended and used by authority sites and top bloggers such as WPbeginner.com which is a major website with a ton of blogging tips. Another thing is that most blogging and SEO tips will be based on WordPress tips. Although you will also find lots of information for sites such as Squarespace or Wix.
WordPress can seem overwhelming at first, but it's very easy to figure out once you get a hand of it. There are also many video tutorials and blogs with WordPress tips that provides valuable information about how to get started on WordPress.
Hosting
A hosting company is sort of like an utilities company that supplies your blog with power, electricity, water, gas etc. They ensure that your business stays up and running. I recommend either Bluehost, SiteGround or WP Engine.
This was my first hosting company and I was with them for close to five years. Bluehost is very popular amongst many blogging websites and it's recommended by WordPress. This is the reason why I decided to go with them. Their starter package starts at $3.95 and they're good for beginner bloggers, especially if you're just going to be doing some basic stuff on your website.

I made a switch to SiteGround early this year when my website grew and I needed a more powerful and affordable hosting company. After doing a lot of research, I found out that SiteGround also comes highly recommended.
I was hesitant to switch at first because I thought it was going to be complicated. Little did I know that switching was much easier than I though. SiteGround had a special promotion as of the time that I made a switch, so I'm only paying 1/4 of what I was paying with Bluehost, for a similar service.
SiteGround's customer service are also much faster and easier to work with. I experience fewer problems with my sites and I haven't been up sold anything yet, as the Grow Big package that I'm on has everything I need to maintain my sites. I couldn't be more happier with site ground.
I haven't tried WP Engine yet, but I've heard so many great things about them. WP Engine is mostly used by large enterprises such as universities, AFV and hello fresh. WP engines has powerful hosting platform that will be beneficial for large companies.
Their hosting packages also includes premium themes, which means you don't have to buy WordPress themes from another site. Another great hing about WP Engine is that you get a risk-free 60 days trial to try them out!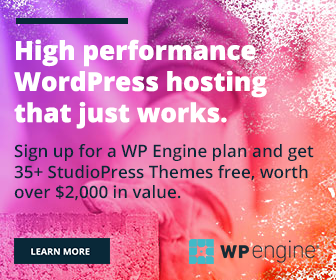 To host your blog with Bluehost, please GO HERE

For SiteGround, please GO HERE

For WP Engine, please GO HERE
Email Marketing
An affordable email marketing solution for bloggers and e-commerce businesses. Constant contact has a modern and easy to use interface that is very easy for a beginner blogger to figure out. They also have many features such as email sequences, segments, pop up forms, customized templates, surveys and other cool features to help you grow and nurture your email list.
The cool thing is that Constant Contact syncs with Shopify. Which means that if you're looking for an affordable email marketing system aside from Klaviyo and the other expensive tools out there, I recommend Constant Contact!
Try Constant Contact for 60 days by clicking HERE.

This is a popular email marketing platform that's used by major internet marketers such as Pat Flynn. ConvertKit is especially popular amongst course creators, coaches and bloggers who needs an easy way to automate their blogging processes and earnings.
Try ConvertKit risk free for 14 days by going HERE.
G Suite gives businesses the tools to get more done with professional email, online storage, shared calendars, video meetings and more. You get all the features that comes with a Gmail account, and on top of it, you get 30GB of google drive space for the basic plan or unlimited space for the business plan.
What I love about G Suite is that i'm able to have a professional email address for my blogs and easily access my emails through Gmail. The monthly fee costs less than a Starbucks visit and you can save 20% off your annual fee if you pay for a whole year upfront.
Make sure you enter the following promo codes to save 20% off your annual subscription.
Basic plan – G9QTUXTVQDTPCVY
Business Plan – MAFEQTECYCX3MNW
Get a professional email and unlimited Google drive space with a G Suite account HERE. 

I've been using Leadpages for over four years now and I am so in love with it. I have tried other landing pages software out there and none of them compares to Leadpages. I use LeadPages for everything that has to do with building my audience.
This includes lead boxes, pop up forms, webinar registration pages, squeeze pages, opt-in pages, webinar live pages, up-sell/down sell offers, course sales pages, coming soon pages and pretty much anything you'll need a temporary site for.
What I love about LeadPages is that they have many templates that are proven to convert, and all I need to do is to input my own text, change the colors and images to fit my brand. And I have a professional opt-in or webinar registration page within 5 minutes!
You can try Leapages for 14 days by going HERE.
I usually pay for the two years plan, which cuts down the monthly fee by 50%.
Themes
A theme is like an interior decor for your blog. A beautiful theme can set your blog apart from other blogs in your niche. It can also make your new blog look more professional and established.
Instead of spending an unnecessary amounts of money hiring a developer to build a custom website for you, you can save yourself all the stress and expense by buying a ready-made theme from places like StudioPress or Elegant themes.
Elegant themes are very popular amongst female bloggers who wants a beautiful WordPress theme that's easily customizable.
What makes elegant themes so popular and unique is the Divi Theme builder which makes it so easy to build a WordPress site. Divi theme builder makes it so much easier for a newbie and non-techy blogger to build a beautiful website, without a technical background or experience.
To get beautiful elegant themes on your blog, just GO HERE.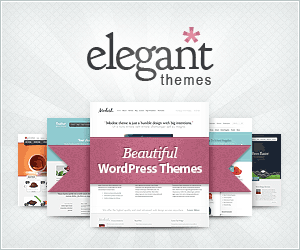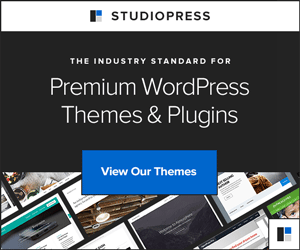 Studiopress is an extension of WP Engine. If you're looking for a more robust and premium website for your website, you should check out Studiopress. They have industry standard themes for different blogging categories.
All you have to do is to customize the theme to your personal brand, and you have yourself, a professional looking website that you built yourself.
To get Studiopress themes, just GO HERE.
Social Media Scheduling 
Tailwind is definitely my favorite scheduling app, especially for Pinterest. I've used other tools, but none of them compare to Tailwind. To checkout my Tailwind video tutorials, please go here to see how I use Tailwind to grow my blog traffic and automate my Pinterest activities.
I also use Tailwind to post to my Facebook, Twitter and Instagram page. So if you're looking for an easy and affordable scheduling app for your blog, I would definitely recommend Tailwind. I pay for an annual subscription because you get two months free, which is awesome!

___________________________
OTHERS
I am a digital nomad, and I've gotten the opportunity to live in really cool places. The following resources aremy favorite travel buddies.
Earn an extra income without living the comfort of your home. I've shared my apartment in Edmonton, Canada with travellers all over the place while I was a air bnb host. It's a great way to cover your rent or mortgage, without the hassle of dealing with tenants.
You also get to meet people from all over your city, country and all over the world, without leaving your house! You don't have to be an extrovert to be a host. You just need to be friendly and open-minded enough to be a awesome host.
To start earning an income from empty bedrooms in your house, just GO HERE to set up your air bnb profile. 
One way that I've been able to travel the world and meet cool people, has been through air bnb. As a matter of fact, I'm typing this blog post from my air bnb in Medellin, Colombia. As of date, I've stayed in close to 30 air bnbs in the U.S, Canada, Mexico and Colombia in the past three years.
I love air bnbs because I get to meet locals and learn more about their lives. If you've never tried air bnb, I encourage you to try it out the next time you travel outside of your city.
Air bnbs are much cheaper than hotels, motels and even some hostels. The great thing is that you get to stay in a "home" environment. And if you're a solo traveller, you'll get someone to speak with, without feeling lonely.
Air bnb also has "Experiences", which are adventures and activities organized by locals in the city you travel to. I've experienced a tour of major places in Medellin on an electric bicycle!
GO HERE to save up to $62 CAD off your first trip, when you sign up with air bnb.